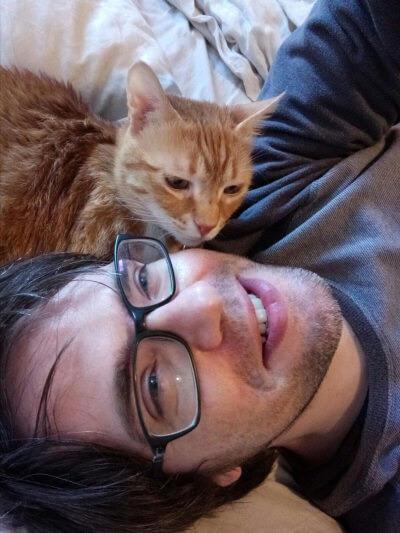 Stav Drieman is an award-winning composer for film and tv.
His original film scores have been featured at top genre festivals around the world, including the Comic-Con International Independent Film Festival, the Rome International Film Festival, and the Aubagne International Film Festival.
In addition to film and television, Stav has written scores for multiple musical theatre productions, video games, and shows for young audiences. He is currently based in London, England
"Stav composed for me on my independent film. Throughout the whole process he was communicative, quick to deliver and always produced creative results. The work he produced for the final piece brought it to new heights that couldn't have been reached without him. His input is massively valued."
"Stav is an absolute joy to work with. We've collaborated on multiple projects (features and shorts), and every time he brings a completely new and bespoke musical palette to the table. That's how you know a composer is in it for the right reasons; when their sole motivation is not only to serve the film, but to elevate it to a higher, more visceral level."
"Stav is the heart and soul of several of my projects. His creative ideas and talent always bring new layers of emotions to the film. He always responds quickly and understands perfectly what your project needs and how to convey messages that sometimes aren't transmitted visually."
"Stav is a wonderful collaborator and an extremely talented musician. He has been able to lift projects far beyond ordinary with his skills. I can always rely on Stav to help make our projects truly special."